Welcome to MySDS Your Personal SDS Portal
MySDSFiscal Messaging
You can now Message directly your Consultant, the SDS IA Team, and your Employees.
All Time Sheet and other Messages will be sent directly to your MySDSFiscal Messaging Account, you will be notified by Email when a new message arrives.
Employee Time Sheets
No More Sending by Mail, No More Waiting, No More Mistakes.
Create, Track, and authorize Time Sheets between Employers and Employees online.
Get eMail Alerts as your time sheet status changes.
Cash Management Plans
View your Past and Present CMPs Online to keep track and manage more effectively.
Create a new CMP online and get it reviewed by your consultant online. Submit CMPs direct to SDS to speed up processing.
Forms and Reference Library
Access Our Program Document and Forms Library from your Account
Download All the Guides, Examples, and Forms needed for your effective Fiscal Management.
No Need to wait for the post, just download it today.
Registration
To create and submit a Time Sheet using MySDSFiscal both the Participant/Employer and their Employee will need to register here, for all other services only the Participant needs to Register.
The Participant needs to register first before the Employee.
Until the employee registers, the employee will be listed as unregistered.
After you have registered and signed in, please read the How to Create a Time Sheet Instructions in your home page. This will tell you what you need to do to get your first time sheet submitted.
Consumers / Employers
Each new Participant / Employer will recieve an Initial Visit by their Consultant when joining SDS, MySDSFiscal is only available to those who have had their Initial Visit. If you have had your initial visit then you will have been given your SDS Participant Id / PIN.
Enter Your Employer SDS ID / PIN:
Employees
On commencing Employment Employees will be given an SDS Employee Id, this will have been provided before you commenced Employment.
Enter Your Employee SDS ID / PIN:
Resources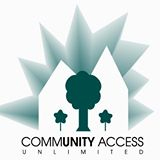 Community Access Unlimited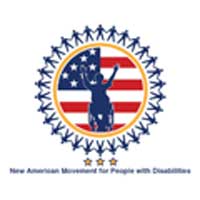 New American Movement for People with Disabilities
© 2013 Self Directed Services Fiscal Management
Developed for SDS Fiscal by Wright Consultancy LLC